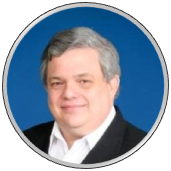 Lawrence Hughes
Lawrence is the Co-founder/Chief Scientist of Sixscape Communications. Prior to co-founding Sixscape, he was the co-founder and CTO of Cipher Trust in 2000, and the inventor of the technology there that did a USD273 million exit in 2006. He is also the inventor of Identity Registration Protocol (IRP) and SixChat protocol which were submitted to the Internet Assigned Number Authority (IANA) and both awarded TCP port numbers on the Internet. Lawrence is the co-chair of IPv6 Forum Singapore and he is world class in both cryptographic and IPv6 technologies. Lawrence graduated with a Bachelor Degree in Science (Pure Math) from Florida State University, USA. Lawrence keeps us ahead of the curve research and new product development to ensure we deliver best of breed cryptography products to our customers.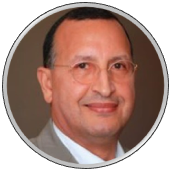 Latif Ladid
Latif is a Senior Researcher at SnT. He works on multiple European Commission Next Generation Technologies IST Projects such as 6INIT – First Pioneer IPv6 Research Project; 6WINIT, Euro6IX; Eurov6; NGNi; Project initiator of SEINIT and SecurIST.
Latif initiated the new EU project u-2010 to research Emergency & Disaster and Crisis Management re-launched the Public Safety Communication Forum, and supported the new IPv6++ EU Research Project called EFIPSANS, and the new safety & Security Project using IPv6 called Secricom and co-initiated the new EU Coordination of the European Future Internet Forum for Member States called ceFIMS.
Merike Kaeo
Merike is the CTO of Farsight Security, responsible for developing the technical strategy and executing its vision.  She is a recognized global expert in information security and author of the Cisco Press book "Designing Network Security."  Prior to joining Farsight Security, Merike held positions as CISO for Internet Identity (IID), where she created the strategic direction for improving corporate security posture and founder of Doubleshot Security, where she worked with numerous companies creating strategic operational security and resilient networking architectures.  Merike is on ICANN's Security and Stability Advisory Council (SSAC) and the FCC's Communications Security, Reliability and Interoperability Council (CSRIC). She earned a MSEE from George Washington University and a BSEE from Rutgers University.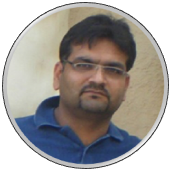 Anurag Seth
Anurag is an advisory CTO to Sixscape and Senior Technology Consultant. He has extensive expertise in Semiconductor/ EDA industry, HealthTech, Data Analytics, IoT, eLearning and Enterprise Mobility. Formerly with Motorola, Cadence, Kawasaki Micro. Exited his own startups in healthcare IoT and now sits on a number of advisory boards and provides technical and strategic direction. Formerly CTO at an eLearning startup, where he architected a novel e-learning delivery and analytics platform.Was on the board of the VLSI Lab at IIT Kharagpur in early 2000s, was the General Chair of the International Conference on VLSI Design & Embedded Systems, 2009 and still continues to serve on the steering committee of the conference.
​