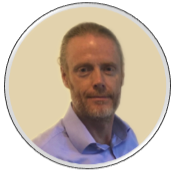 Dean J. Bell
Chief Executive Officer
Dean is the CEO of Sixscape Communications and is responsible for driving growth and all strategic initiatives of the company. Prior to Sixscape, Dean spent the last 24 years setting up and growing the international presence for a number of US and European Cybersecurity companies, focusing on enterprise, government, and service provider markets. His background includes stints in the UK, Middle East, Australia and Singapore in general management and senior executive roles for both direct sales and channel-based go-to-market security vendors with successful exits with BorderWare Technologies (acq. by: Watchguard), Scanit (acq. by: Oger), BlueCat Networks (acq. by: Madison Dearnborne). Dean holds a Masters in International Business from Bradford University, UK, and is a regular contributor to industry events.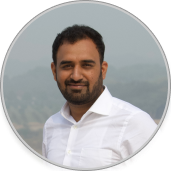 Ram Kishore
Chief Technology Officer

Ram is responsible for driving the company's technology strategy and product architecture, working closely with product management and engineering. He brings more than 10 years of experience, having extensive knowledge and hands-on experience in PKI. Previously Ram had worked as PKI Specialist for major public CA's and security software product companies. He holds a Bachelor Degree in Electrical And Electronics Engineering from Anna University, India. Ram wears a number of hats in Sixscape and has been an influential enabler within the team as we have grown to where we are today.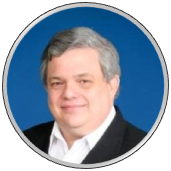 Lawrence Hughes
Senior Board Advisor

Lawrence is the Co-founder/Chief Scientist of Sixscape Communications. Prior to co-founding Sixscape, he was the co-founder and CTO of Cipher Trust in 2000, and the inventor of the technology there that did a USD273 million exit in 2006. He is also the inventor of Identity Registration Protocol (IRP) and SixChat protocol which were submitted to the Internet Assigned Number Authority (IANA) and both awarded TCP port numbers on the Internet. Lawrence is the co-chair of IPv6 Forum Singapore and he is world class in both cryptographic and IPv6 technologies. Lawrence graduated with a Bachelor Degree in Science (Pure Math) from Florida State University, USA. Lawrence keeps us ahead of the curve research and new product development to ensure we deliver best of breed cryptography products to our customers.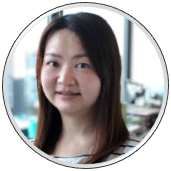 Ran Li
Senior Product Specialist
Ran is the Senior Product Specialist in Sixscape. She has more than 7 years of experience in designing and developing software in different languages. Before joining Sixscape, she worked in USA as a Senior Software Engineer. Ran Li is a true team player and brings a fresh approach to everything we do, leveraging her international experience and exposure. She holds a Master's Degree in Computer Science from Suffolk University, USA. She loves to travel and spend time with family.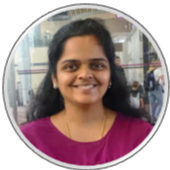 Vidhyavarshni
Quality Assurance Manager
Vidhya is the Quality Assurance Manager in Sixscape. She has more than 10 years of experience in software quality assurance and QMS standards. Before joining Sixscape, she worked in Lenovo as a Senior QA Lead for number of years. Vidhya is a motivated individual constantly producing positive results. Adept in Team Management and delivery excellence. She holds a Master's Degree in E Business. Vidhya is a passionate cook, avid blogger, a travel enthusiast and loves good music and movies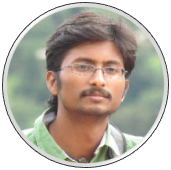 Suresh Chidambaram
Mobile Application Developer
Suresh is a technology lead, experienced in building mobile products and solutions for various domains and clients. He has extensive experience working on full stack technologies and actively contributing to internal and external developer communities. Suresh brings a new and fresh approach to Sixscape where he constantly challenges the norm and helps to drive the company's thought process forward. He loves being creative and challenging ideas. Outside of work, he loves movies and going on road trips.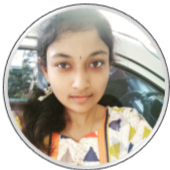 Reshma
Software Application Developer
Reshma is the Software Application Developer in Sixscape. She has more than 3 years of experience in software development and agile methodologies. Reshma is an affable, self-confident & optimistic individual and a true team player with a constant thirst for learning. She brings a fresh perspective to the product development and helps Sixscape to stay current and relevant with the software development trends. She is an avid badminton player and a movie fanatic. She loves cooking, planting, trekking and interior décor.
Mars Miro
Consulting Infrastructure & Systems Engineer
Mars is a seasoned Technical Generalist in the IT industry with over 2 decades of demonstrable experience in various systems architectures and implementations, Operating Systems, Systems and Network Engineering, TCP/IP, Open source software, and Information Security. Mars is currently consulting for Sixscape Communications for Infrastructure, Virtualization, Network Ops and SixDNS and keeps our systems running and ahead of the curve on new technology adoption that allows us to be responsive to development and customer needs.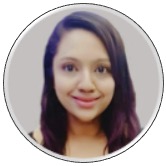 Nisah Abdul Rahman
Office Manager
Nisah possesses extensive talents in the working field being in secretarial roles, office facilities management, travel management &human resources administration in Manufacturing, Oil & Gas, Financial, and Telecommunication organizations. Nisah is family-oriented, and love to spend quality time with her kids. Always passionate and eager to learn she works extremely well under pressure. Nisah holds Sixscape together and keeps us all in-line to enable us all to contribute in our own areas of expertise. Her interests include gardening ,shopping and travelling.