Unified Communications Suite
Sixscape Unified Communications Suite is an end-2-end encrypted communications platform for chat, audio/video and file transfer with X.509 certificates at each end and no intermediary servers. Utilising IPv6 networks a public IPv6 address is received by the service provider and provides and automatic update to a IP address server for identifying users. All communications and end to end encrypted with private keys remaining safe on each device, be it a mobile or desktop device.
Finally end to end encrypted communication between two devices or nodes can be achieved with no external interference from individuals, companies or governments.
Encrypted Communication
Privacy and integrity of communications is maintained through end to end encrypted chat, voice call,  video call and file transfer across Windows, MacOS, iOS and Android platforms
IPv6 Address Management
A centralised IPv6 address management system is setup and maintained as a global address book with additional end user information granular control over what recipients see and can search and connect to
Private Key Storage
User's private key is stored and always remains on their device, accessed by a passphrase only they know and can access ensures the highest level of security for encrypted communications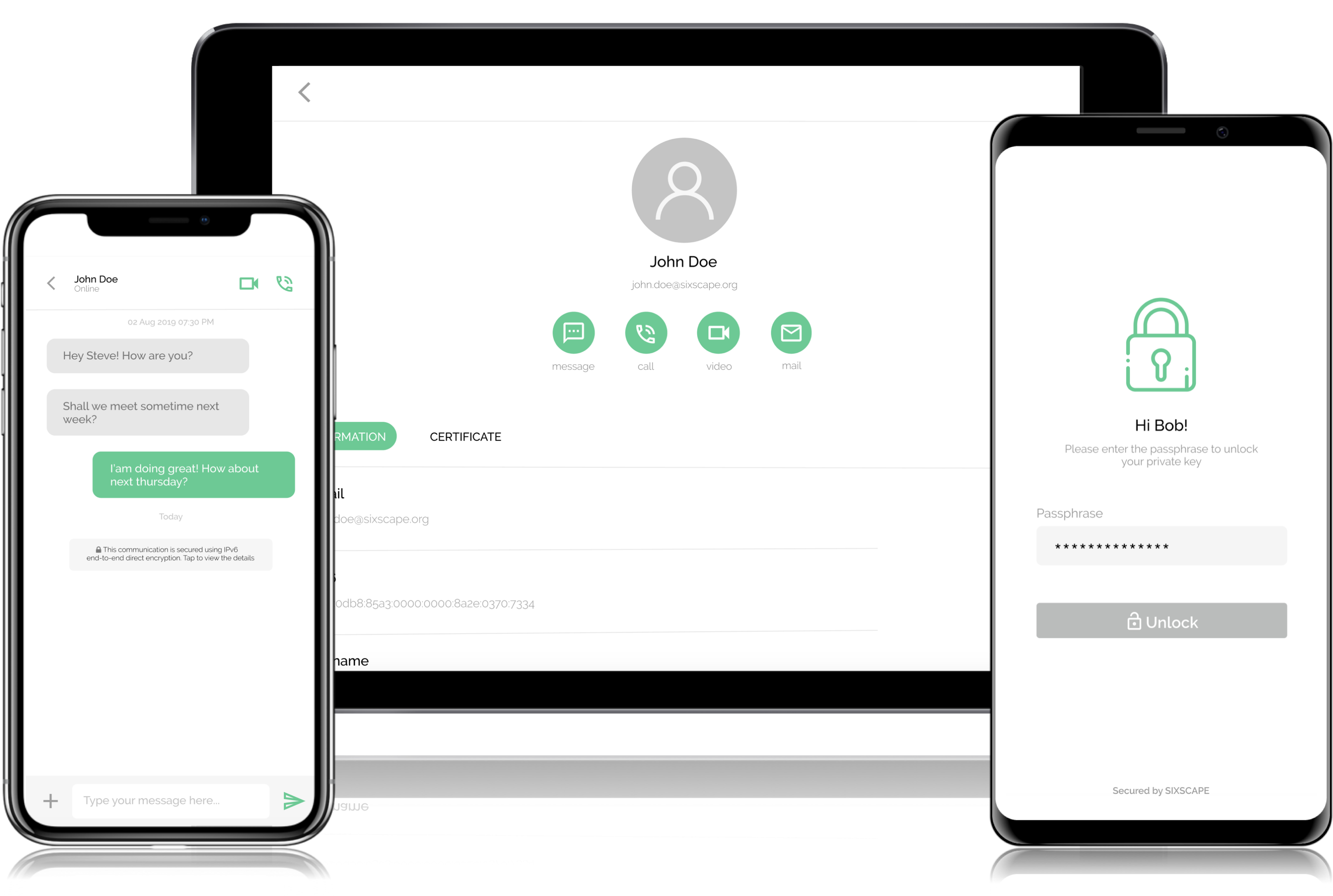 Securely communicate with individuals and groups with assurance of security and integrity of content with X.509 certificate based encrypted communications
Value: For my business
Secure corporate communications including content
Always on global address book for public IPv6 address identification
Granular control over address book content to prevent unauthorised access and spamming
Corporate systems and BYOD deployments can now utilise the same levels of security
Benefits: For my employees
Employees private key never leaves user's device
Communicate securely across multiple platforms and BYOD devices
All conversations carry privacy and content integrity assurance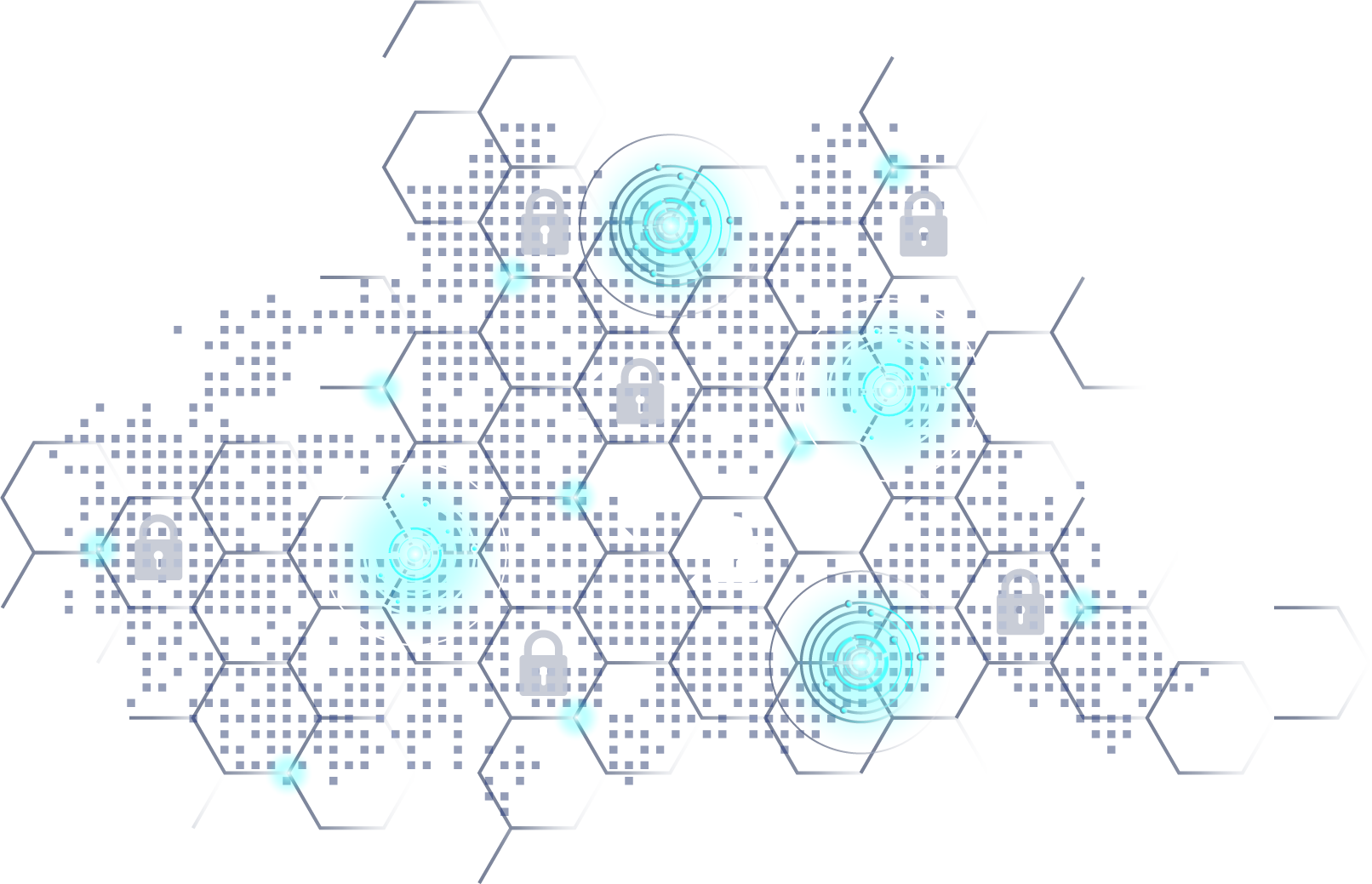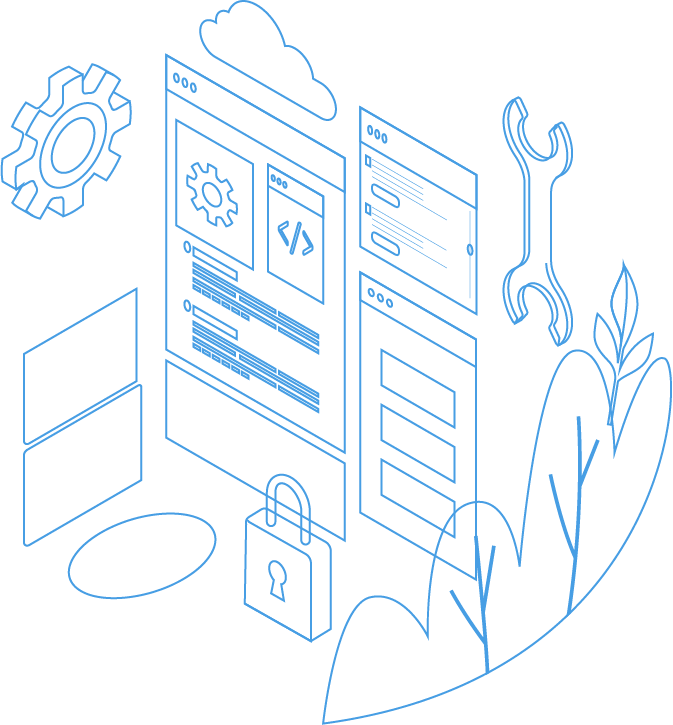 Key Features
X.509 certificate based encrypted communication
Chat, audio/video and file transfer support
No intermediary servers, encryption is end to end
Windows, MacOS, iOS and Android support
BYOD ready
"Sixscape Unified Communications Suite helps our executives communicate securely across a number of platforms as individuals and groups with no intermediary servers" – corporate executive, security focused enterprise