IDcentral & IDcentralEDGE
The IDcentral and IDcentralEDGE platform is the core digital identity and authentication infrastructure behind Sixscape's portfolio of products. The IDcentral on-prem and IDcentralEDGE hosted offering provides X.509 digital certificate services in the form of certificate request, retrieval, deployment and ongoing management including lifecycle management. The automation delivered ultimately shortens time to deployment and decreases total cost of ownership while ensuring you achieve your SLA and compliance obligations. Supporting a number of standard certificate management protocols including Sixscape's own IRP, ensures that all use cases across all industries are addressed in any mixed end-point environment across Windows, MacOS, Linux, iOS, Android, IoT, network devices, machines, smartcards and tokens.
Next-gen Certificate Management Protocol
Existing certificate management protocols are limited and too heavyweight for providing full automation of certificate management. These include SCEP, CMP, ACME and others which do not address authentication, which causes problems in many deployment scenarios. SCEP is limited in terms of what kinds of certificates it can work with. CMP is overly complex, and rarely implemented in its complete form.
IDcentral solves this issue, powered by Sixscape's IRP (Identity Registration Protocol) which is a lightweight certificate management protocol which hides the complexity and simplifies request, retrieval, deployment and management of X.509 digital certificates as core infrastructure for Sixscape's suite of products.
IRP truly is the next generation of certificate management protocols that addresses current and future requirements including that of lightweight and scalable deployment needed for IoT networks and 5G deployments with full Active Directory/LDAP integration.
Discovery
Discover certificates from any Certificate Authority across all devices for people, things, machines and servers and carry out the full CLM, bringing all managed and unmanaged certificates under one pane of glass to ensure uptime and security across all of your critical resources. Agent-based or agent-less, multi-CA, CA-agnostic, and centralised dashboard, simple!
Key Management
Full key history and archival including encryption key escrow, locally or protected by HSMs and cloudHSMs to address all of your security and compliance needs. PKCS#11 and CNG compliant, 100% compliant and integrated with all standard HSMs and cloud providers
Device Management
Device management across all enterprise devices, BYOD, IoT and machines, complete with discovery, auto approval workflow and onboarding
Code Signing
Code signing automation for all of your internal/external software, IoT device updates, scripts, applications and containers with digital certificate-based security
Document Signing
Complete document signing engine and management platform with integrations to leading documents signing solutions, enabling digital certificate-based signing of enterprise-wide documents
Crypto Agility
PQC support, following NIST standards ensuring your hybrid certificates are accessible and managed and protecting you for the post-quantum era
Automation
IDcentral, utilising IRP hides the complexity and simplifies the request, retrieval, deployment and ongoing management of x.509 digital certificates for all use cases from S/MIME automation to IoT
Secure
IDcentral's use of IRP which was awarded internet port 4604 by IANA which provides a secure communication channel for certificate request and retrieval in contrast to legacy web based certificate management
Multifarious Deployment
IDcentral can be deployed at the enterprise customer premises on Microsoft Management Console, cloud based or on the premises of the certificate authority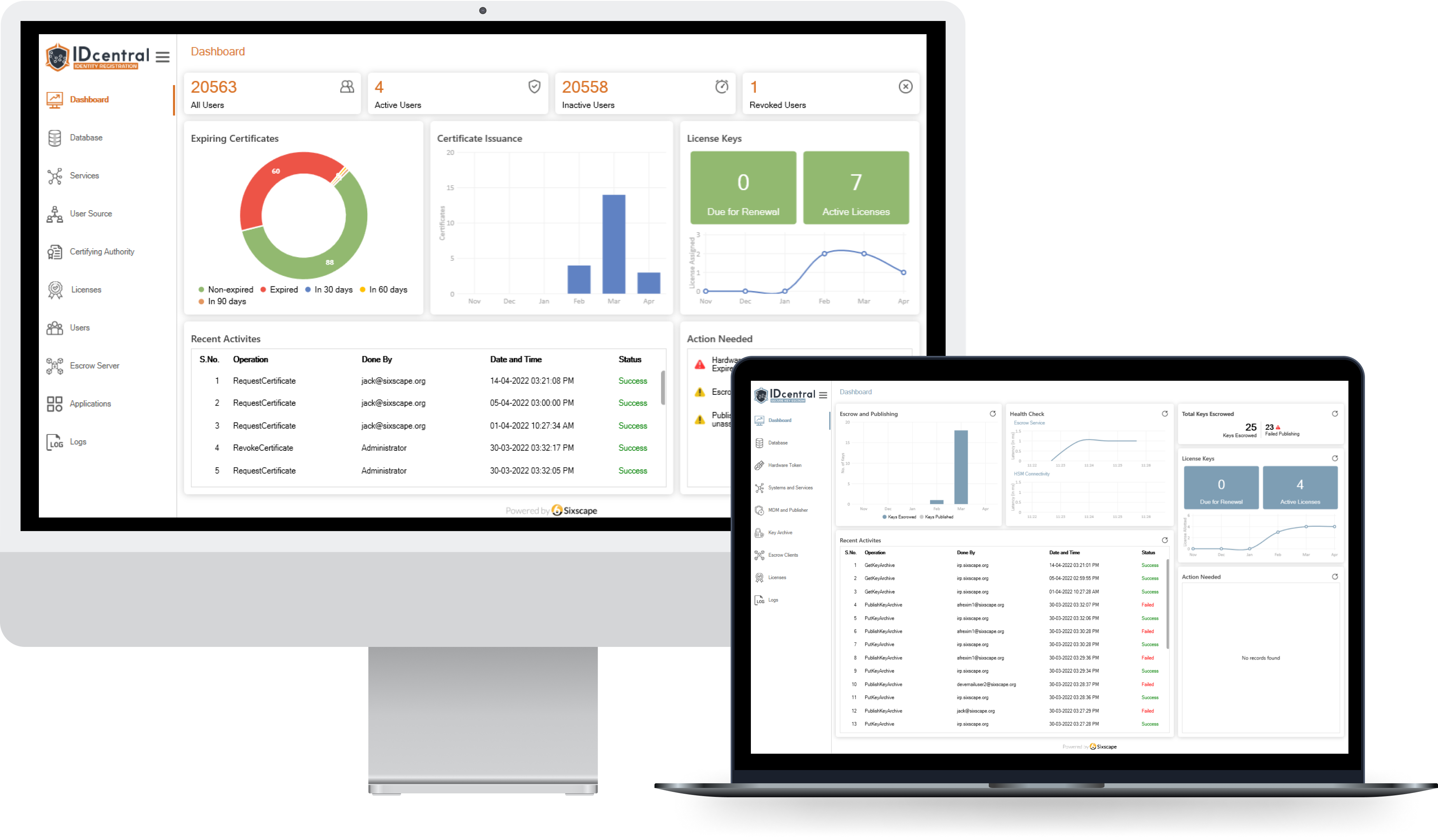 IDcentral is your single automation infrastructure of certificate request, retrieval, deployment and management of all certificate use cases
Value: For my business
Achieve security, privacy and compliance solutions in seconds
Piece of mind for a secure mobile workforce including MDM and BYOD
Prevention of common attacks, internal and external, BEC/phishing
Secure escrow of private keys in case of theft or loss of device
Complete audit trail and set-and-forget renewal of certificates
Benefits: For my system administrators
Deployment in seconds not days or weeks
Familiar Microsoft Management Console management interface
Set-and-forget policies for automatic certificate renewal
Self-service portal for enrolment of BYOD or personal devices
Available on-prem or kubernetes-based hosted instance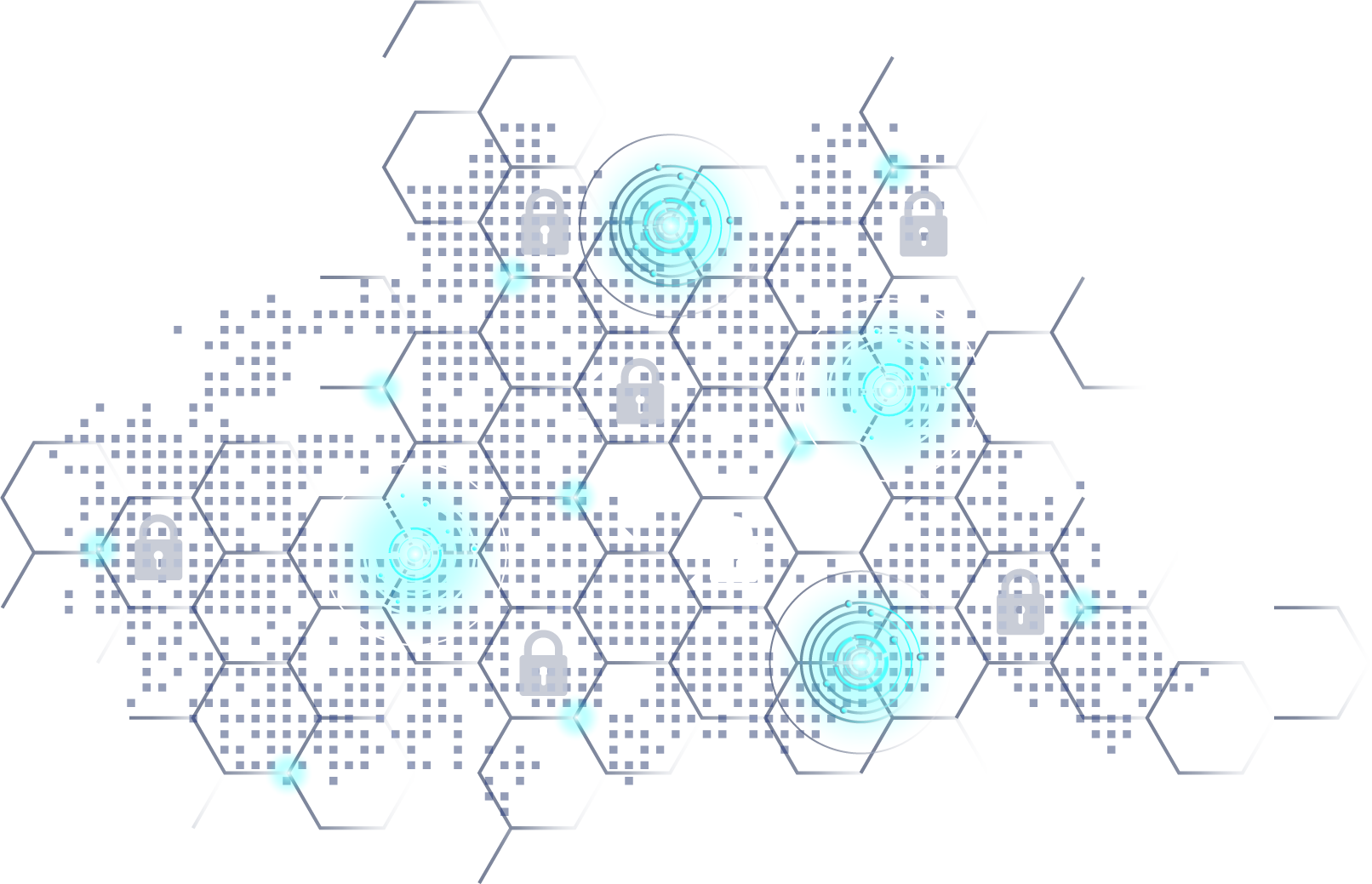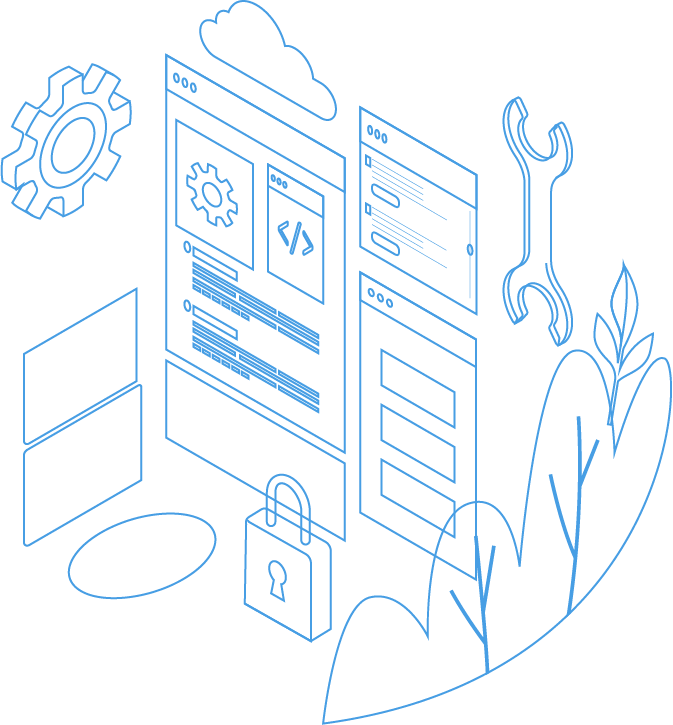 Key Features
Integrated with major worldwide and domestic certificate authorities
Core platform for Sixscape's product portfolio
Ease of administration through Microsoft Management Console
Highly secure with TLS communication and strong client authentication
Directory service integration across Active Director, LDAP and G-Suite
API enablement services with RESTful API for seamless integration with third party systems
Full audit trail of all actions performed by different entities
"IDcentral, using IRP helped us deploy our certificate based solutions across our enterprise seamlessly and securely with no end user interaction" – IT Director, leading Singapore based university